W. Bob Lockwood, PhD

Rob McCormack

Don Dixon

Terence Tan

Mok Kuan Wei

Kenny Baldwin

Bob Jeffe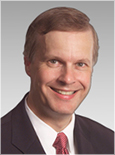 Director & CEO
W. Bob Lockwood, PhD
As the founder and CEO of Tiandi Energy, Bob leads the company toward its vision of being the dominant supplier of technical human resources to the global exploration and production industry. Prior to founding Tiandi, Bob held numerous executive positions, including President and COO of Cambridge Energy Research Associates (CERA), Sr. Vice President of IHS Inc (NYSE: IHS), Partner at PA Consulting (London) and Director at PwC (London). After completing his studies at MIT and the University of Washington in Mechanical Engineering, Bob began his career in the engineering division of the Boeing Company.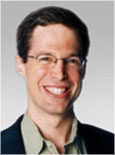 Director
Rob McCormack
Rob McCormack has been a Managing Director at Mustang Ventures since 2004. Rob has spent more than 10 years in the venture capital industry with prior experience at Trident Capital, Integral Capital Partners and Morgan Stanley Venture Partners. Previously, Rob served as Director of Business Development and General Manager of the Capital Markets Group at Risk Management Solutions, the leading provider of catastrophe risk assessment software and services to the insurance industry, and as a Production Engineer in Japan at Murata Manufacturing, a multi-billion dollar manufacturer of electronic components. He received his BS and M.Sc from Stanford University.
Director
Don Dixon
Don Dixon is a co-founder of Trident Capital and has been a Managing Director since 1993. He has served as Co-President of Partech International (a private equity fund manager associated with Banque Paribas), a Managing Director of Alex Brown & Sons, a Vice President of Morgan Stanley & Co., and a Senior Account Officer at Citibank, N.A. His past directorships include a number of high-profile companies. Currently, Don serves as a director of AccountNow, Advanced Payment Solutions, Amprius, ByteMobile, Clarus Systems, eGistics, Inc., Infotrieve, Merchant e-Solutions, Neohapsis, Odyssey Logistics, PAL, Qualys, RoyaltyShare, Solexant, Syndero, Tiandi Energy and XATA Corporation. He is also on the investment committee of Mustang Ventures, an affiliated China fund of Trident Capital Fund VI. Don earned his B.S.E. in Mechanical and Aerospace Engineering from Princeton University and his M.B.A. from Stanford Graduate School of Business. Don is Co-Chairman of the Advisory Committee of the Princeton University School of Engineering and Applied Sciences.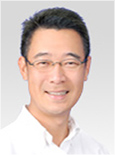 Director
Terence Tan
Terence is Managing Partner at IPV Capital, based in Shanghai. Prior to joining IPV Capital, he served as head of Asia at Worldview Technology Partners for 9 years. For the past 15 years, he has directly worked with more than 65 early-stage technology companies in the semiconductor, telecom and service sectors. He also previously served as head of Teleos Communication (Asia) after starting his career in Singtel. Terence holds an MBA from Oklahoma City University and a B. Eng from the National University of Singapore.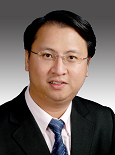 Director
Mok Kuan Wei
Mok joined IPV Capital as CFO in 2011. Prior to that, Mok was Group CFO and SVP of Shandong Linuo Power Group (renewable energy) in China. Before that, Mok was Senior Manager at Ernst & Young's China offices. Early in his career, Mok worked for Arthur Andersen & Co. in Kuala Lumpur. He brings over 14 years of professional practice, advisory and managerial experience in China and Asia where he guided companies through executing M&As, restructuring businesses, completing IPOs, and compliance with the US Sarbanes-Oxley Act. He graduated from the University of Malaya with a first class honor bachelor degree in accounting. He also a CFA Charter-holder and member of UK Association of Certified Chartered Accountants, Malaysian Institute of Certified Public Accountants, Hong Kong Society of Financial Analysts and CFA China.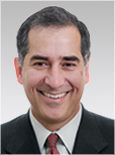 Director
Kenny Baldwin
Kenny joined the consulting division of what was then Arthur Andersen (Accenture). Kenny recently retired from Accenture, which has transformed from a private partnership to a $20 billion corporation. Throughout his long career with Accenture, Kenny concentrated exclusively on serving the energy industry, primarily working with upstream independents and national oil companies. In addition to his US based clients, Kenny has worked with client teams around the world, including Argentina, Angola, Brazil, Canada, China, Columbia, England, France, Hungary, Italy, Korea, Mexico, Nigeria, Russia, South Africa, Spain and Venezuela. He has assisted client executives in a broad array of business transformation programs — establishing business strategies, restructuring operations, and implementing new technologies. Over the years, Kenny held several leadership roles at Accenture, including lead partner for their services to several large global accounts, their global Trading and Risk Management practice, and their South American Energy practice, before retiring as the Global Managing Director for their Energy practice. Kenny graduated from Rice University with Bachelor's degrees in Mathematical Sciences and Managerial Studies.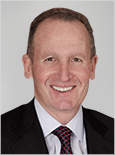 Director
Bob Jeffe
Bob Jeffe is Co-Founder and Co-Chairman of Hawkwood Energy, which is an exploration and production company focused on unconventional liquids in the Rockies. Bob is also a Director of Associated Banc-Corp. Prior to the founding of Hawkwood Energy in 2011, Bob was an investment banker for 35 years at Morgan Stanley, Credit Suisse, Smith Barney (now Citigroup) and Deutsche Bank. At the first three of these investment banking firms, he served as a Managing Director, Head of Global Energy and Natural Resources and a member of the Investment Banking Management Committee. From 2001 to 2004, Bob was Senior Vice President of Corporate Business Development for General Electric and also a member of GE Capital's Board of Directors. Bob has an A.B. from Dartmouth College and he earned his M.B.A. from Stanford Graduate School of Business.