Tiandi Energy is supported by three venture capital groups; China-based Mustang Ventures and IPV Capital, and Silicon Valley-based Trident Capital. All three groups have a long history in the outsourcing and business services sectors and are committed to helping drive Tiandi's continued success.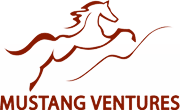 Mustang Ventures is a Shanghai-based venture capital firm investing in early stage companies that leverage China's attractive cost structure, large pool of intellectual talent, technology export capability and burgeoning domestic consumer end market. Their team combines local investment experience, senior operating leadership and a global network that they leverage to help guide strong entrepreneurs to market success.

IPV Capital is a China-Based venture capital firm dedicated to delivering exceptional investment performance to early-stage, high-growth technology firms in China. IPV Capital's mission is to bring together people, capital, and ideas to help realize the next great technology leaders of tomorrow.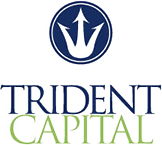 Trident Capital is a leading venture capital firm committed to empowering entrepreneurs to build innovative and industry leading businesses. Trident invests across multiple stages, from early startup to growth equity, in the Software, Internet and Business Services sectors. Trident has helped build large numbers of successful companies within its areas of focus by applying substantial investment experience, sector expertise and operating skills, as well as broad networks of entrepreneurs and industry executives. Trident has more than $1.9 billion of capital under management, including its most recent fund, Trident Capital Fund VII, and has invested in more than 170 companies since firm inception in 1993. The firm is headquartered in Palo Alto, California.